Buffalo Creek Ranch offers a unique opportunity for those seeking quality Colorado fly fishing. Our guests definitely have the home-court advantage: you will fish the waters we intimately know and carefully manage, guided by fly fishermen who, on average, have spent the past decade perfecting their craft on these home-waters. In addition to managing our ranches, we also own and operate a full service fly shop in nearby Walden, North Park Anglers. Our guiding service is Orvis endorsed and was recently named "Orvis Endorsed Outfitter of the Year" in 2015, providing further testament to our dedication at being the best in the business. We are not a typical guest ranch that offers fly fishing as a side activity or contracts with an off-site guide service to take guests fishing. We are full-time professionals, individually immersed in the sport but, more importantly, delighted in sharing our passion with others.
Whether you're new to fly fishing or a grizzly-hackled veteran, our knowledgeable and patient guides will custom-tailor your day. For beginners, the days' events may begin with casting lessons on the lawn and end with memories of your first fish caught on a fly rod. For veterans, the days' events may entail learning a new casting stroke and end with memories of that perfect cast made to the wild brown trout securely hidden underneath a deep undercut bank. Our immense diversity of waters provides beginners ample opportunities for success and suitable challenges for seasoned pros.
At Buffalo Creek Ranch we understand that each guests needs are individual, each day is unique, and the time spent on our ranch should evolve around learning, laughter, and fun. Our hard-working, enthusiastic guides will ensure your time with us is memorable.
Below are some brief bios of our guides. Individually they are probably as diverse as the waters we fish; collectively they are definitely as dedicated as salmon returning to spawn. We invite you to visit our ranch, fish our waters, and get to know each one.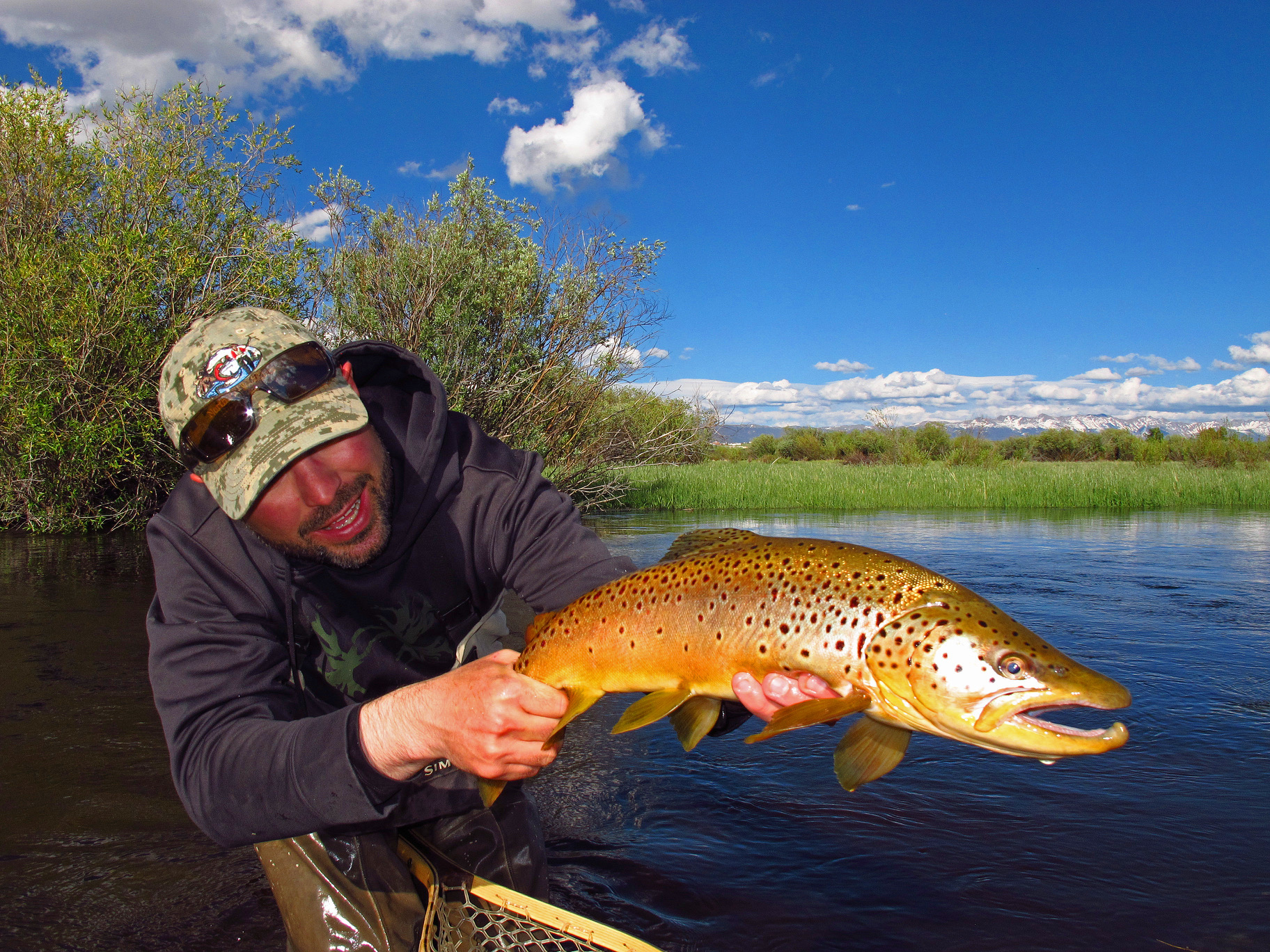 Scott Graham
A Colorado native and has been fishing North Park his entire life. Scott is in his 14th season with Buffalo Creek Ranch/ Outfitters. Scott is charged with the day to day operations of North Park Anglers Fly Shop, Private Fishing Club, and Guide Service which includes all fly fishing at Buffalo Creek Ranch as well. Scott grew up playing Ice Hockey and eventually made it to College and Pro playing in Italy. After a career on the Ice Scott became a full time Outdoorsman in North Park. Scott not only a passionate angler but a dedicated bowhunter and spends each fall guiding hunters at the Buffalo Creek Ranch.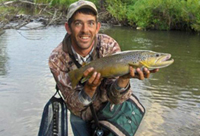 Paul Schleppy
Paul has been with NPA/Buffalo Creek Outfitters for 16 years, and fishing North Park waters for over 30. This guy will be the first one the water for ice off, and one of the last ones to finally put up his rod in the fall (only to be replaced with his rifle). Paul spends most of his time at the Buffalo Creek Ranch with guests, working with cattle, managing the fences, and has a hand in all operations on the various ranches, but when we need him to help out at the fly shop, he's always willing and able. Paul lives at the Buffalo Creek Ranch with his wife Kim.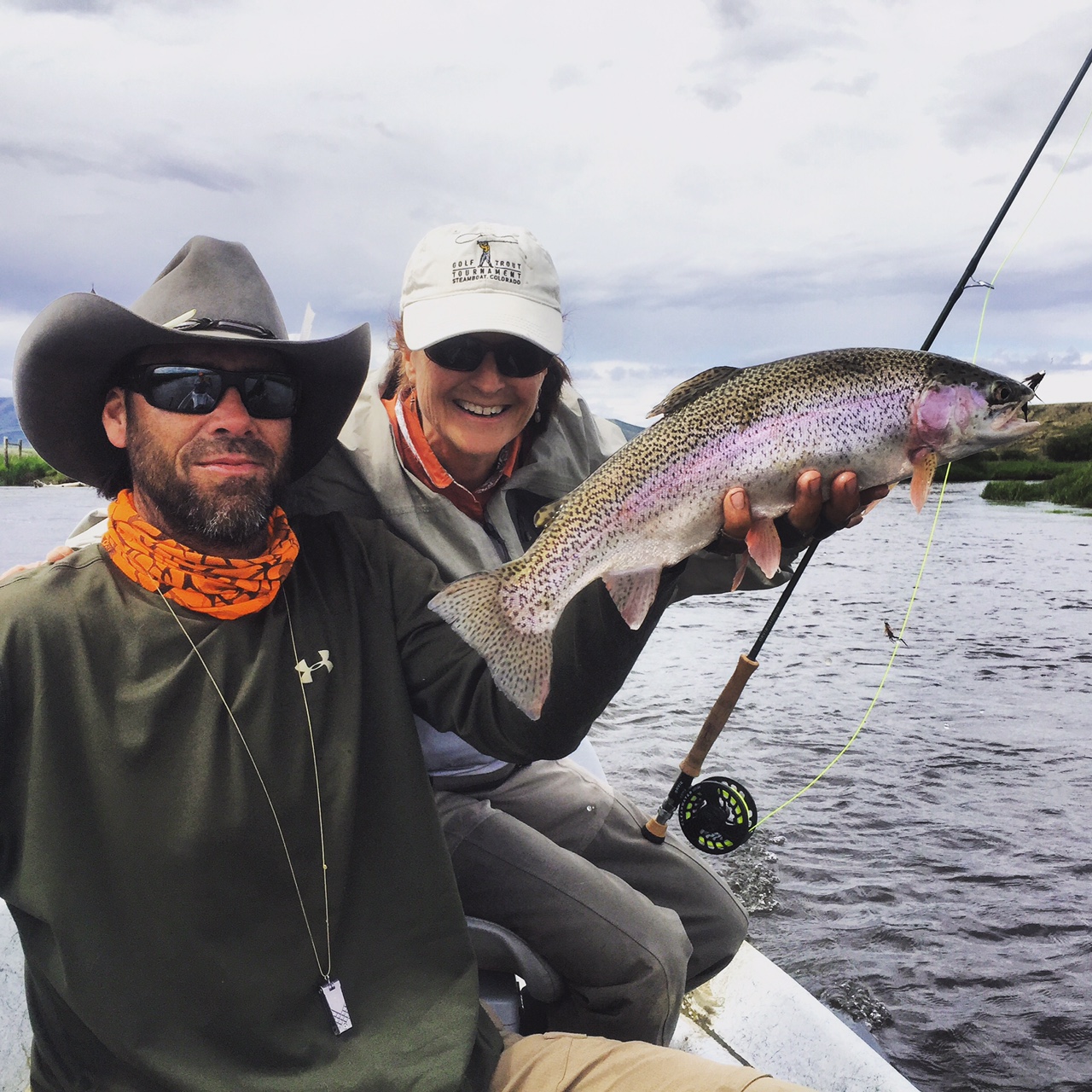 Royce Olney
Royce has been in North Park for the past 13 years guiding and working in the fly shop. Royce was an All American Basketball player at the University of New Mexico playing 4 years for the Lobos. Royce, a veteran fly fishing guide worked most recently at the "Kau Taupen" Lodge in Tierra Del Fuego, Argentina. Royce spends the spring and summers here in North Park before retreating to his home in New Mexico to guide Elk and Deer hunters each fall.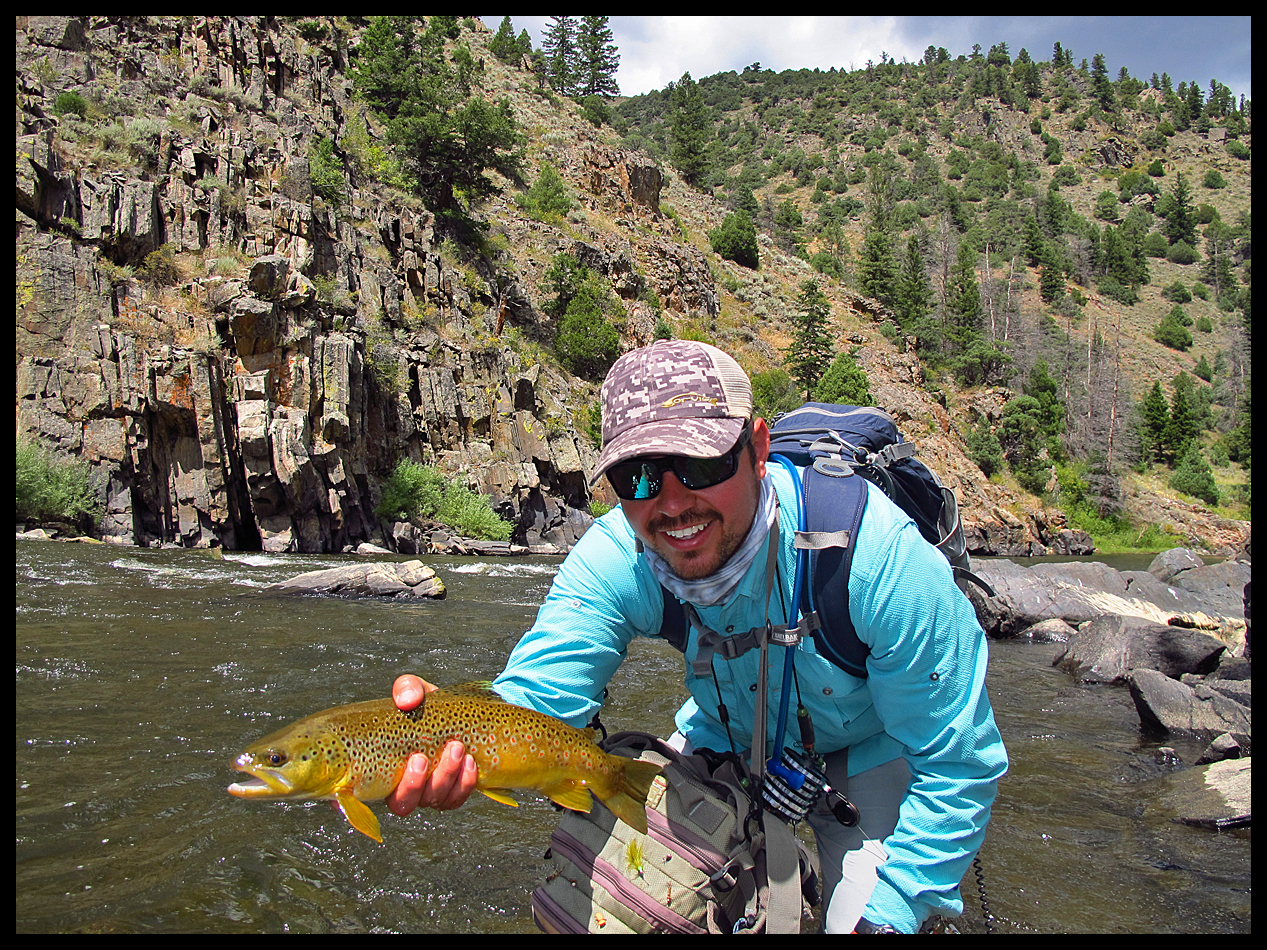 Mat Jimenez
Originally from Denver Colorado, Mat has been exploring and fishing Colorado his entire life. Mat enjoys fishing anywhere from high mountain lakes and streams to fishing on the Front Range close to home. When he is not on the water, Mat can usually be found on the vise tying flies for his next adventure.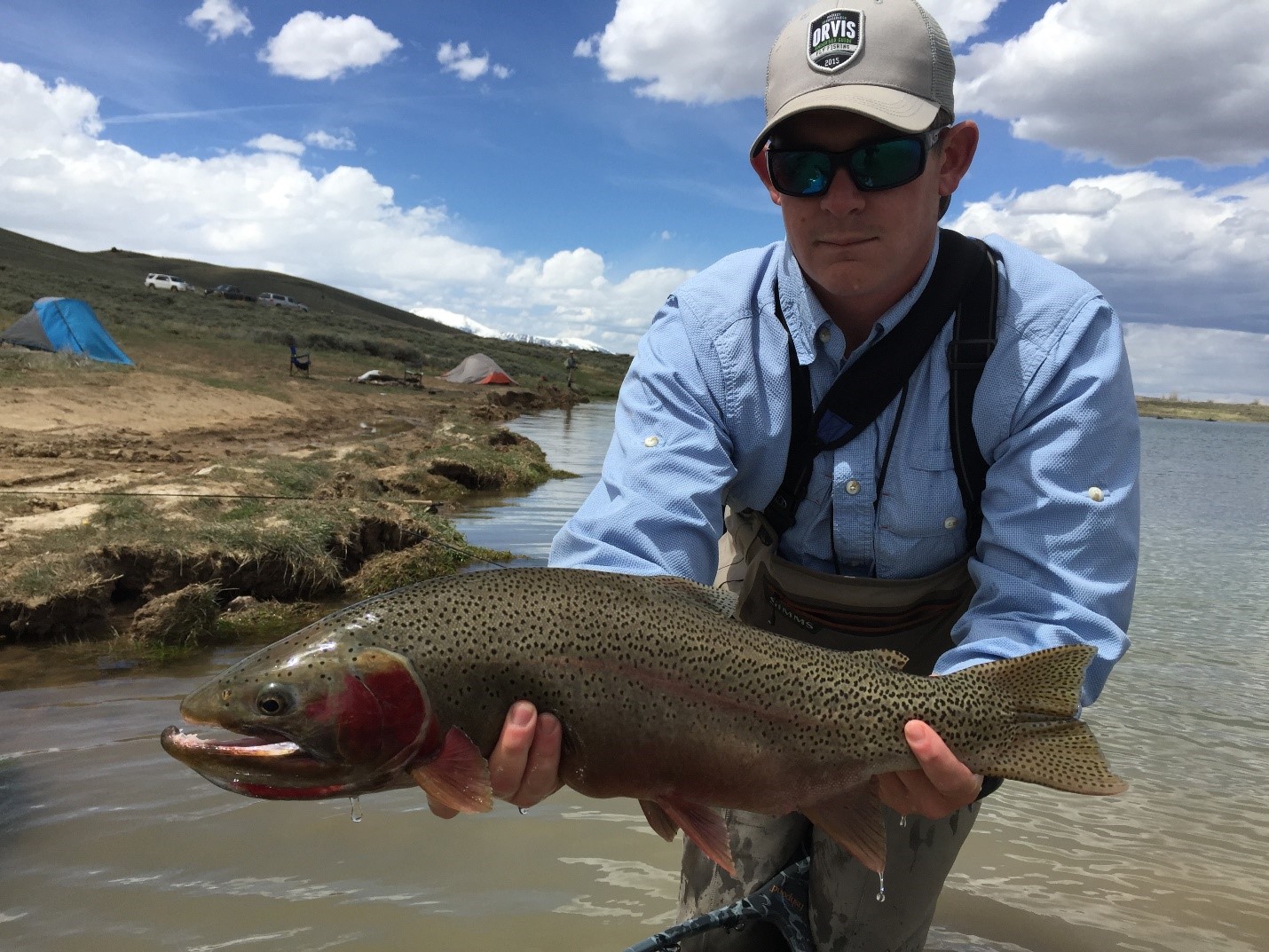 Joey Solano
Joey is a Colorado native from Fort Collins, CO. Joey grew up in a fly shop as his dad owned and operated Rocky Mountain Fly Shop in Fort Collins for most of his youth. Joey is a Marine vet who's continuing his passion for fly fishing by working as a fly fishing guide with North Park Anglers.